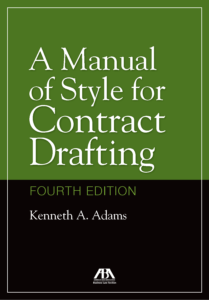 Go here for the introduction to the fourth edition of A Manual of Style for Contract Drafting.
The introduction serves as a manifesto. It's a reflection of what was on my mind at the time; if I were to write it now, I might emphasize some parts more or less. But I think it sets the scene appropriately.
Bear with me: I haven't yet finalized the URLs the book links to. I'll do that before the print version becomes available.