I saw this tweet a couple of days ago:
Tonight's legal drafting music is Daenerys Targaryen's theme music. Haunting stuff, melancholy contract drafting. https://t.co/yIANVTHEUV

— Jas Purewal (@gamerlaw) April 20, 2015
It prompted the following thoughts: Do you listen to music while drafting? If so, what do you listen to?
I don't, at least not while engaged in the task. Instead, I sometimes use music to take a break. Jas's mentioning that piece from Game of Thrones reminded me that at for a few days the House of Cards soundtrack was my break music of choice. (Go here for a ten-minute extended mix on YouTube.) I reckon "haunting" would be a good word for that piece too.
And of course, this morning I see the following on TweetDeck: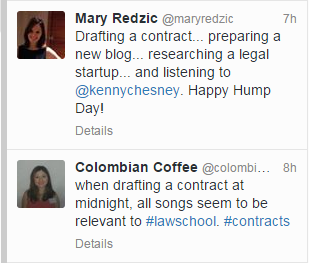 So music and contract drafting might be a thing …