One of my favorite categories-of-contract-language topics is what I call "throat clearing." That's when you have an extraneous verb structure bolted to the front end of a sentence.
I haven't discussed throat-clearing much on this blog, so here's the first section of MSCD's treatment of the subject: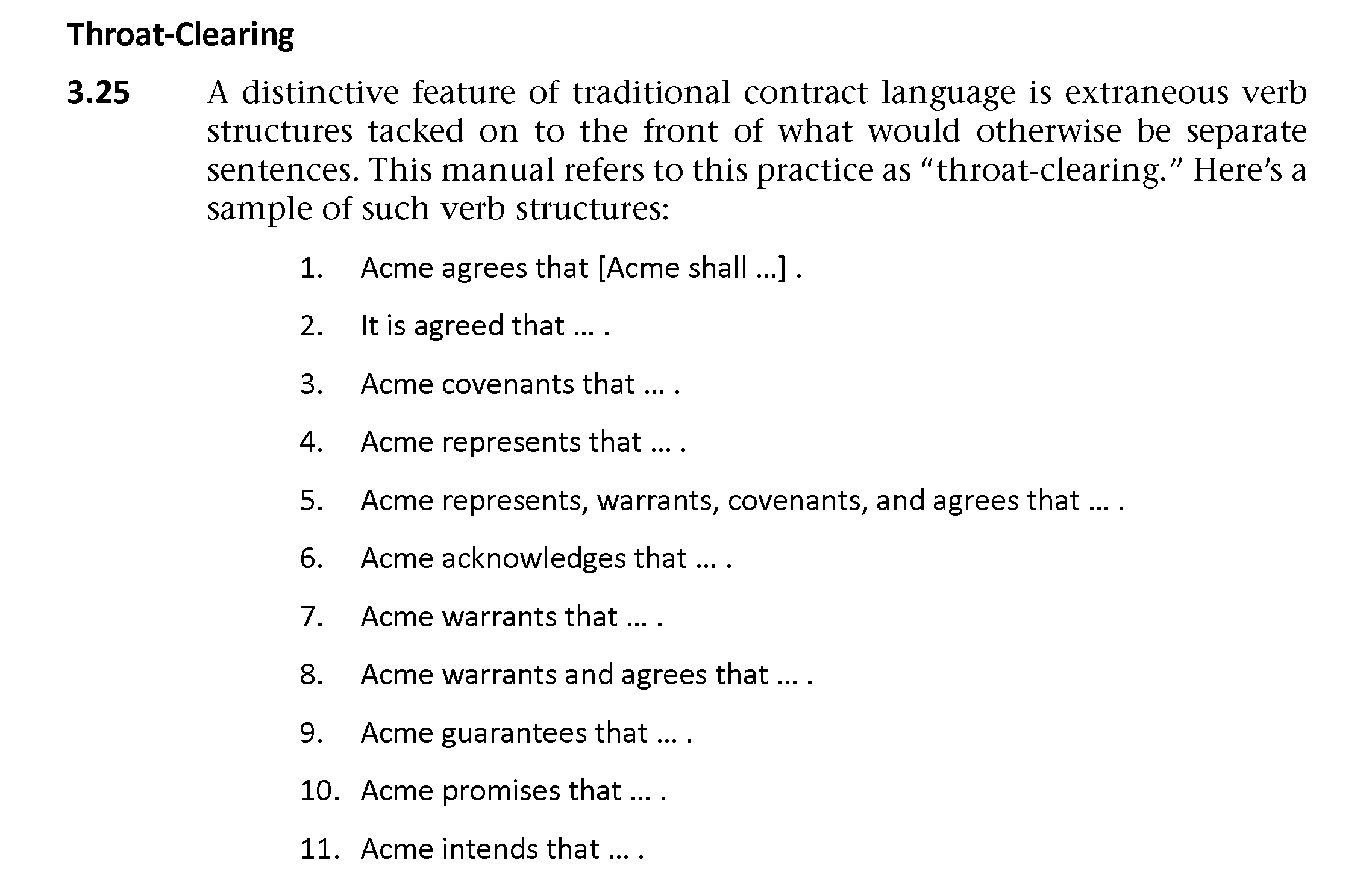 I mention this because of an exchange I had today with Matt Boyd on the LinkedIn group A Manual of Style for Contract Drafting. Here's the pertinent extract: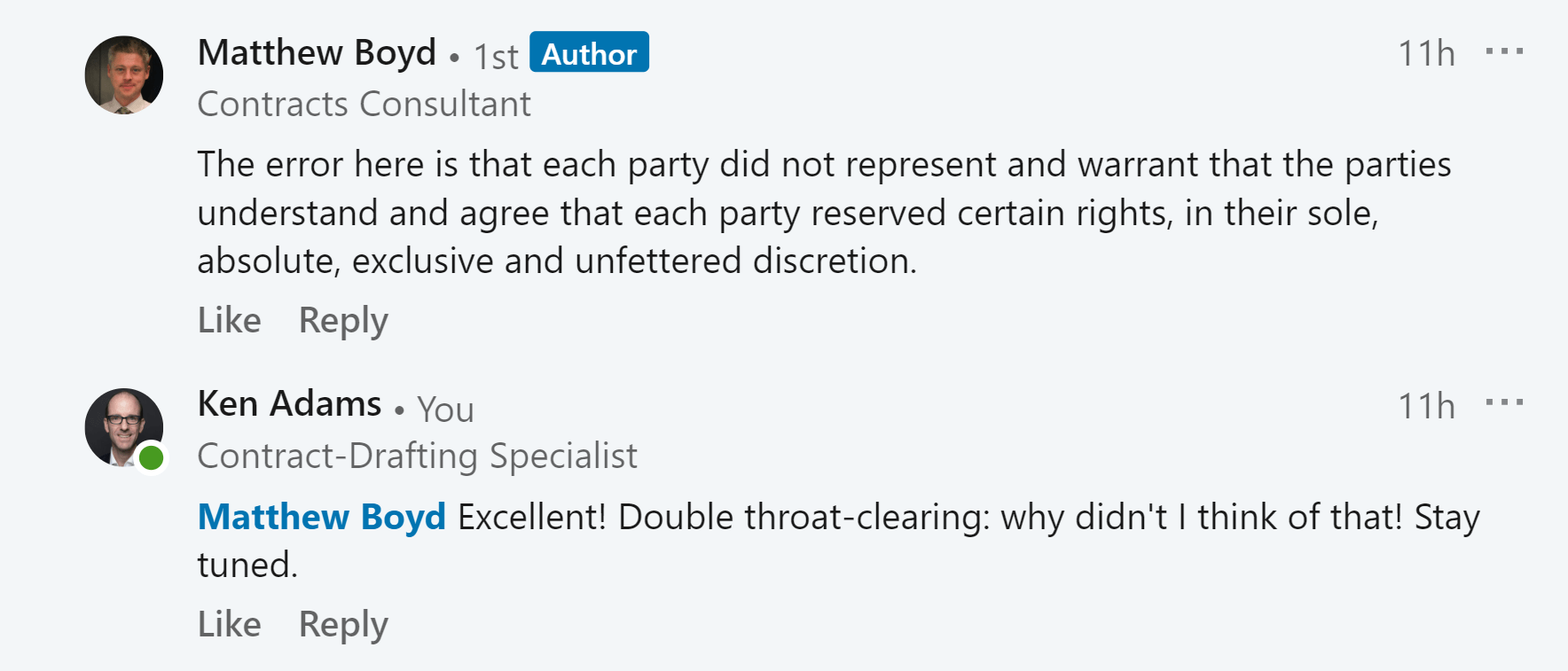 Of course, I turned to EDGAR and found what I was looking for:
The Lead Manager hereby agrees that it undertakes that it shall: (i) submit a photocopy of this Agreement being executed by all the parties hereto …

It is further agreed that the insurer undertakes that it shall not contend that a wrongful act was committed recklessly by any insured unless it can be proven that …
So double throat-clearing exists! Two redundant verb structures stuck at the front of a sentence! In the first example, The Lead Manager shall is all that's required; in the second example, The insurer shall not. But I don't expect to start seeing double throat-clearing all over the place.
I draw no profound conclusions from all this, except that I'm reminded yet again that traditional contract language is profoundly weird.