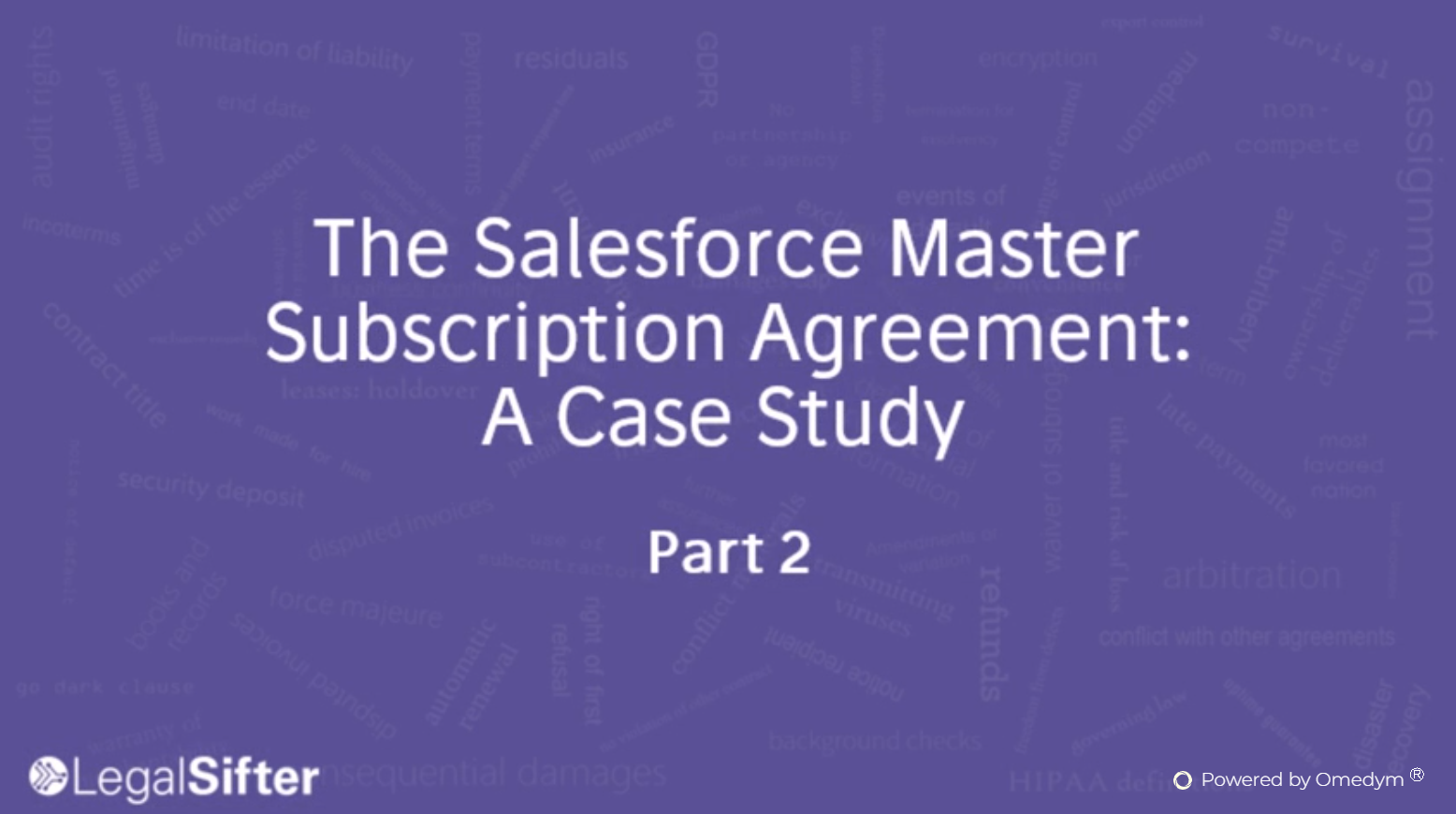 ---
Last week saw the release of the first video in my series The Salesforce Master Subscription Agreement: A Case Study, presented by LegalSifter (see this blog post). The first video set the scene by describing what the MSA covers.
The second video is now available. In it, I do a quick critique of an extract of the Salesforce MSA, then co-presenter Alex Hamilton and I discuss why companies find it so hard to create and maintain contract templates, and what might be done to change that. Because it's Alex, all swashes are thoroughly buckled!
For the second video, the giveaway is three Word documents combined into one, each of the three containing (1) two extracts of the Salesforce MSA that I've annotated extensively to explain the drafting problems and (2) my redraft of those extracts. Pretty much everything needs help, in ways big and small.
As I take pains to explain in the video, the Salesforce MSA is entirely representative of mainstream contract drafting. That's the problem.
And now, without further ado, go here for the second video (although for the moment, a glitch is preventing you watching in full-screen).
Next week we'll release the third and final video, featuring Gabe Meister. We explore issues (whether related to the deal or how the contract is drafted) that might be significant enough to be worth raising with Salesforce.