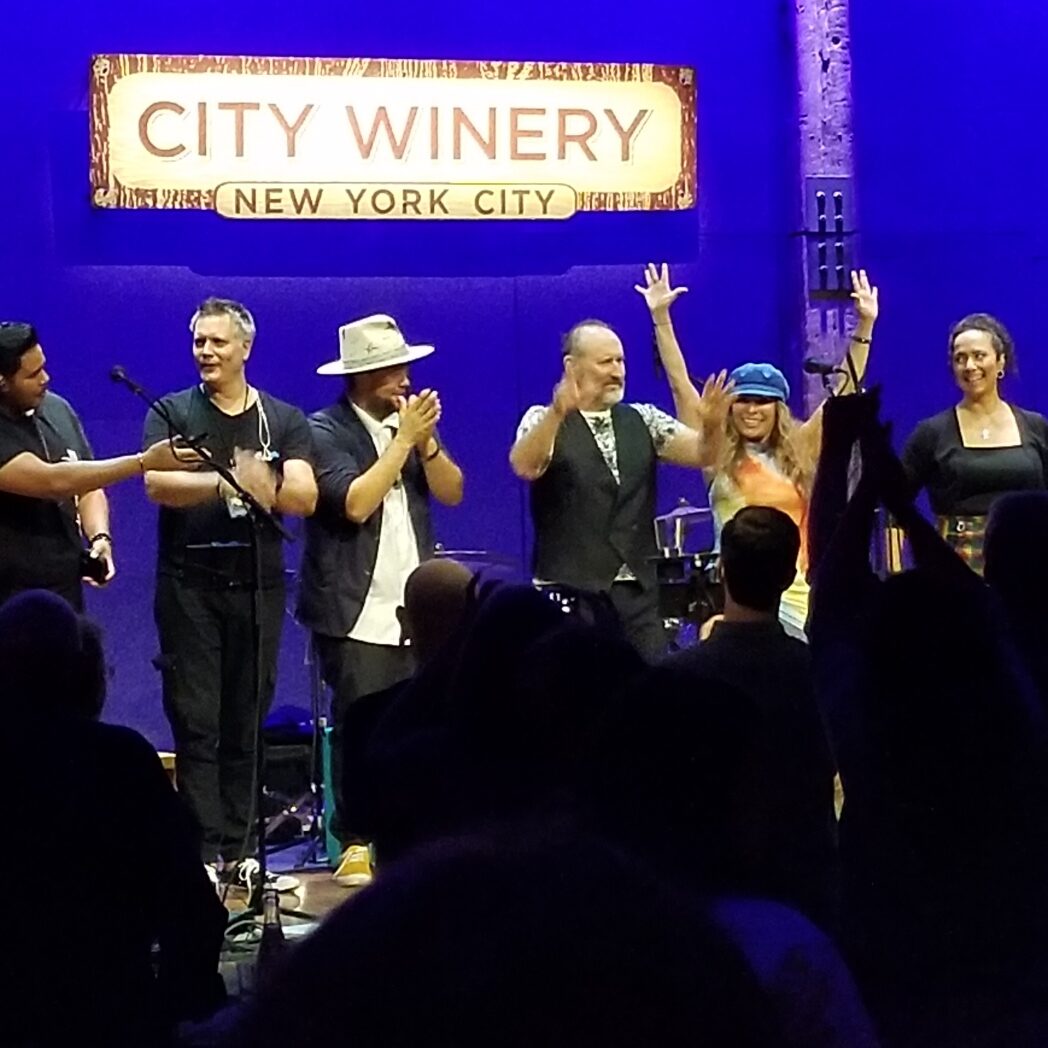 On 30 August, Joanne and I should have been in Nashville to see for the first time Steve Earle and his band in concert, but COVID put the kibosh on that. Instead, we saw Colin Hay at the City Winery in New York City.
This year I've found myself listening more closely than previously to both Earle and Hay. And in the process, I've come to see a bit of myself in them.
Who are these gents? Steve Earle started out country, with his breakthrough 1986 album Guitar Town, but in the 20 studio albums since then, he's meandered around rock, folk, and country. I had only heard the occasional song in passing, but one day this year when some album I was listening to on Spotify had run its course, the algorithm elected to offer me something by Steve Earle, and I wanted more. His best songs grab you by the ear, display his fierce imagination, and showcase his ragged troubadour stylings. His personal life is something to behold too, with marriages aplenty, drug addiction, a spell in prison, and tragedy. He's an original.
Colin Hay was born in Scotland and emigrated to Australia with his family when he was 14. He came to prominence as the lead vocalist of the Men at Work, which was the number one band in the world in the early 1980s. After Men at Work broke up in 1986 in a very rock-and-roll sort of way, Hay fell into alcoholism, recovered, moved to the United States, and started his solo career. He began his prolific touring, initially to the smallest of crowds, or, on one occasion, to no one at all—a far cry from his Men at Work days. But he persevered, and helped by his appearing in prominent cameos on the TV show Scrubs in the 2000s, his career regained some momentum, although his shows are attended by hundreds, not untold thousands. What's compelling about Hay is his impish humor, his decency, his compelling voice, and the roller-coaster course of his life.
Earle and Hay are broadly contemporaries—Hay is two years older than Earle. And they're both exceptional, in that they have sufficient internal resources that they're able to keep doing what they love in a meaningful way, 40 years after they started out. They keep on going.
So what characteristics do I share with them? Don't worry, no delusions of grandeur on my part. Just a couple of observations.
First, in watching too many YouTube videos of Steve Earle, and in watching a movie about Colin Hay (available here on Amazon Prime Video) and seeing him in concert, I noticed that each of them is prone to repeating between-songs patter year after year. That brought to mind my own presentations, where I tell the same stories and make the same jokes. Now that I've seen that these two old warhorses do the same thing, it feels less lame.
And at the end of the movie about Colin Hay, as the credits run, you see him saying this, while strumming on his guitar, about to launch into a song:
And people ask me all the time, "Why do you keep going on tour as much as you do?" I suppose the simplest answer is that it makes me feel useful. Everybody has to find a place in this expanding universe. This is my place.
Whatever notions Steve Earle and Colin Hay might have had when they started on their careers, they have now spent decades on the road, spent decades producing album after album. For both of them, it has to be that their work long ago stopped being a means to an end. Now it's just what they do.
I thought of that the other day, after discussing "the categories of contract language" with yet another Masterclass group. I've discussed this stuff for 15 years and in hundreds of presentations, yet it never gets old. How is that? It's because it's what I do. It makes me feel useful. It's my place.
*insert record-scratch sound effect* But before I or anyone else becomes too comfortable with this cozy image, there's a good chance I won't just be doing my scholarship-and-training stuff into my dotage. By joining LegalSifter as their chief content officer, I've stepped out of my comfort zone to become part of—gulp—a team. To build stuff. But that's a different story.