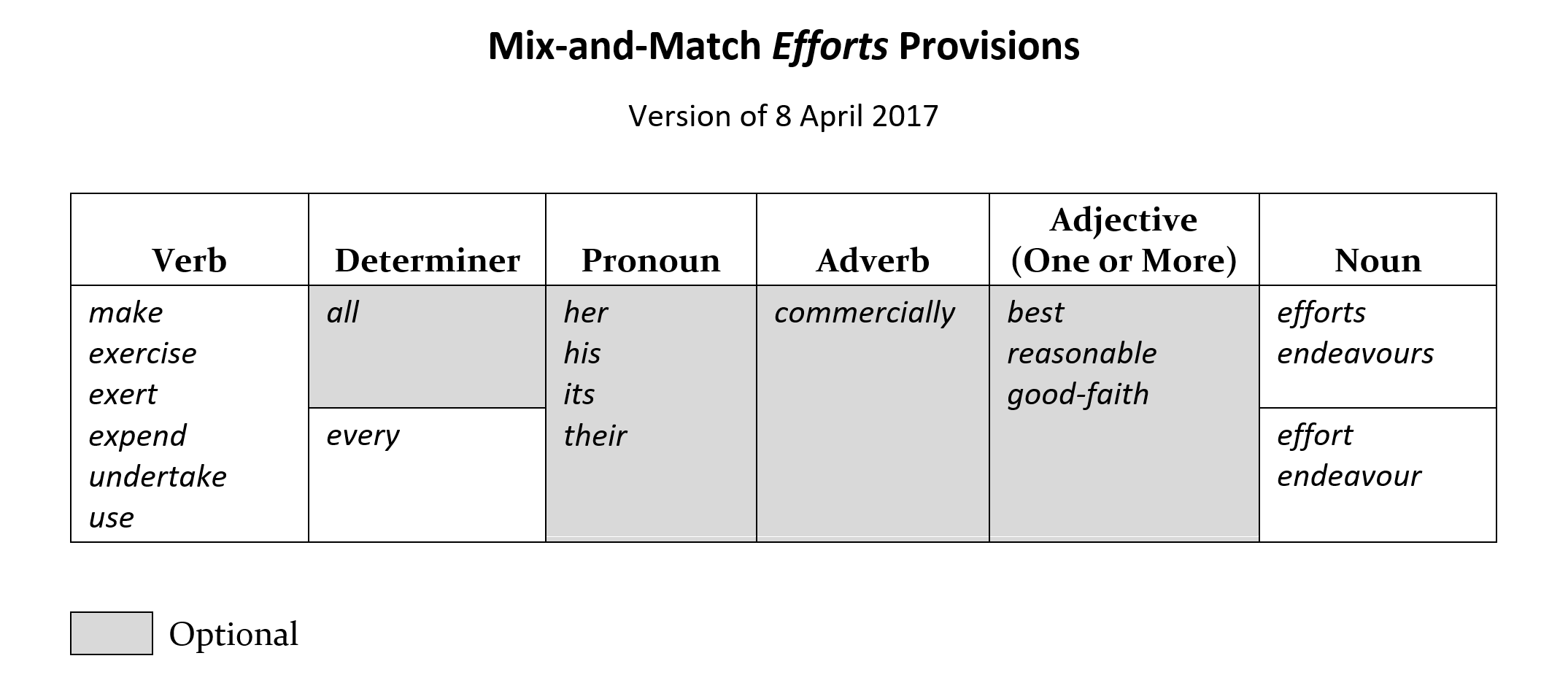 It's another wild night chez Adams. As you might have figured out, I'm reassessing the whole efforts thing. I just banged out the chart above, as a way of showing the main permutations of efforts provisions.
It's a wild world of efforts. The chart doesn't even cover it all, as you can have the modifier following efforts, as in efforts in good faith.
Of course, this chart is just to show what's out there. Don't you dare think I'm inviting you to indulge in your own mix-and-match efforts party. Repeat after me: Use only reasonable efforts.
Do you think I should include this chart in the fourth edition, along with a text description?