Perhaps the most distinctive part of A Manual of Style for Contract Drafting is chapter 3, The Categories of Contract Language. It addresses how to use verb structures to establish, clearly and concisely, your intended meaning. To get a sense of what it involves, see the "quick reference" chart that's part of the chapter; you can get to it through this blog post.
In the fourth edition, chapter 3 weighs in at 83 pages. That's probably ten times what any other commentator has devoted to the topic. In the fifth edition, I'm doubling down, as I've added to chapter 3 sections on these new topics:
using the subjunctive mood
separating the subject and verb from the rest of the sentence
using now in language of performance
how the has a duty test works
when language of discretion is inappropriate
using may to express an exclusive option
using language of policy to obfuscate
how represents and warrants is conducive to disorder
future facts
dual verb structures
an expedient way to express company obligations in standard terms.
I've also revised and expanded the section on which category of contract language to use. But in this post I want to focus on something else: I've rewritten the opening paragraphs of the chapter.
It dawned on me that in the fourth edition, chapter 3 doesn't address points that I emphasize in the training I offer. I figured that not only should I remedy that, I should put those points front and center, at the beginning of the chapter.
Below is the current version of the first few paragraphs of chapter 3. You're welcome to suggest tweaks.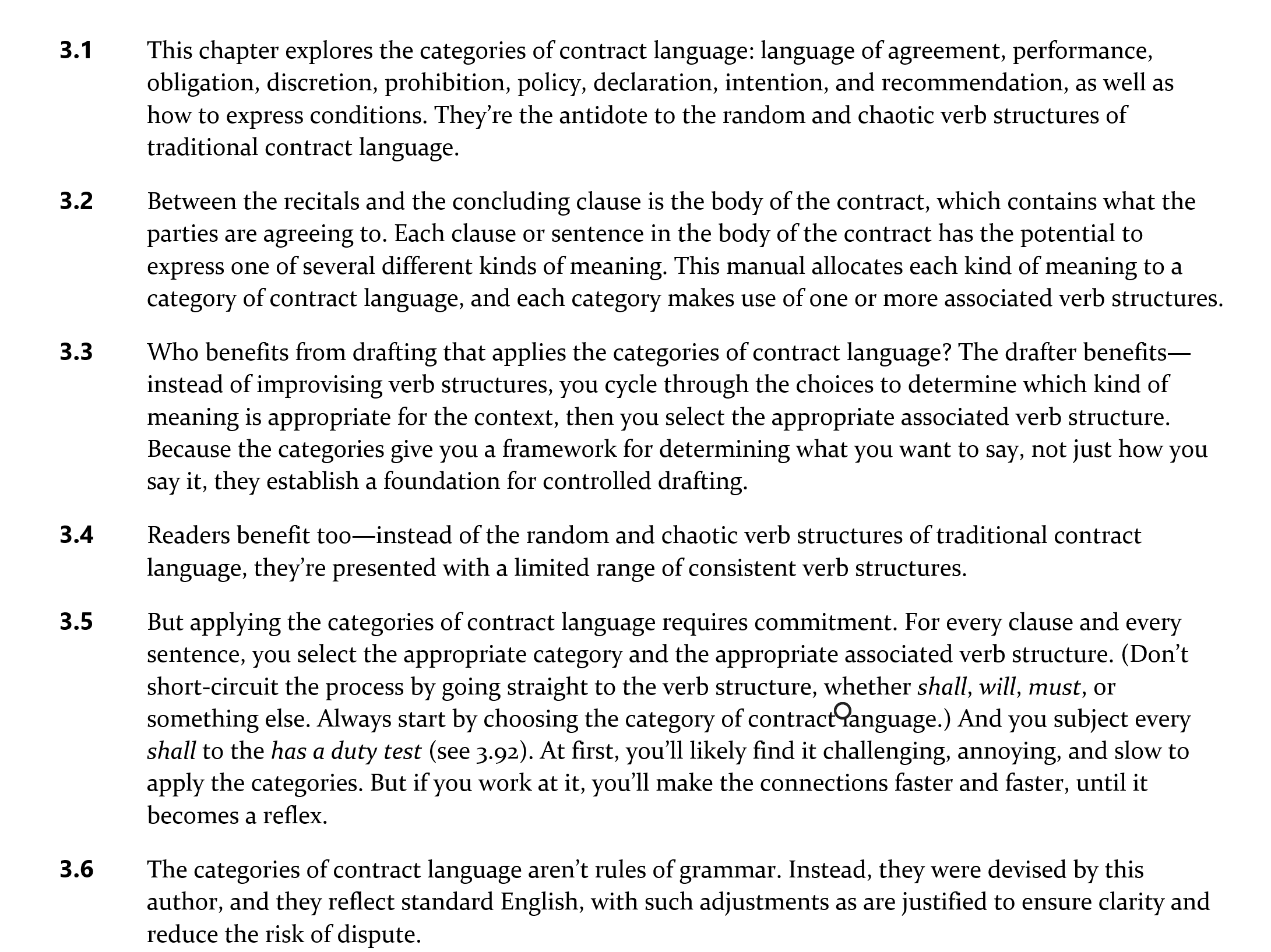 (For all posts about the fifth edition of A Manual of Style for Contract Drafting, go here.)