In a conversation a few years ago with a BigLaw partner—a friend of MSCD—they recalled wistfully the first edition, which gave you relatively concise advice on the basics. Well, they'll be even more wistful when they see MSCD5, because I've added greater detail.
A good example is my treatment of our old friend efforts provisions. I've revised that chapter to reflect my 2019 law review article. I had expected that I would say in that article everything I had to say on the subject, but inevitably that wasn't to be. You can see that by comparing figure 4 of MSCD4 (which also appeared in the 2019 article) with the version in MSCD5.
Here's the MSCD4 version: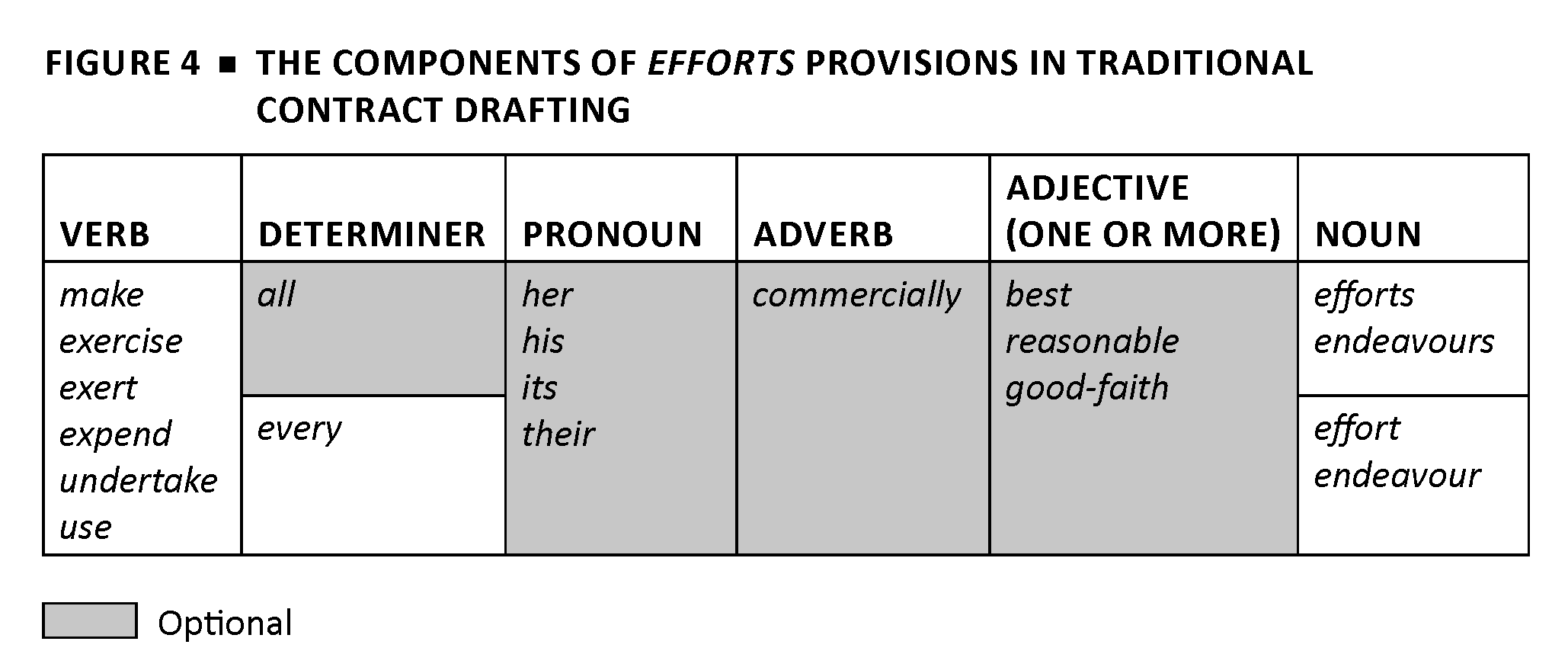 And here's the MSCD5 version: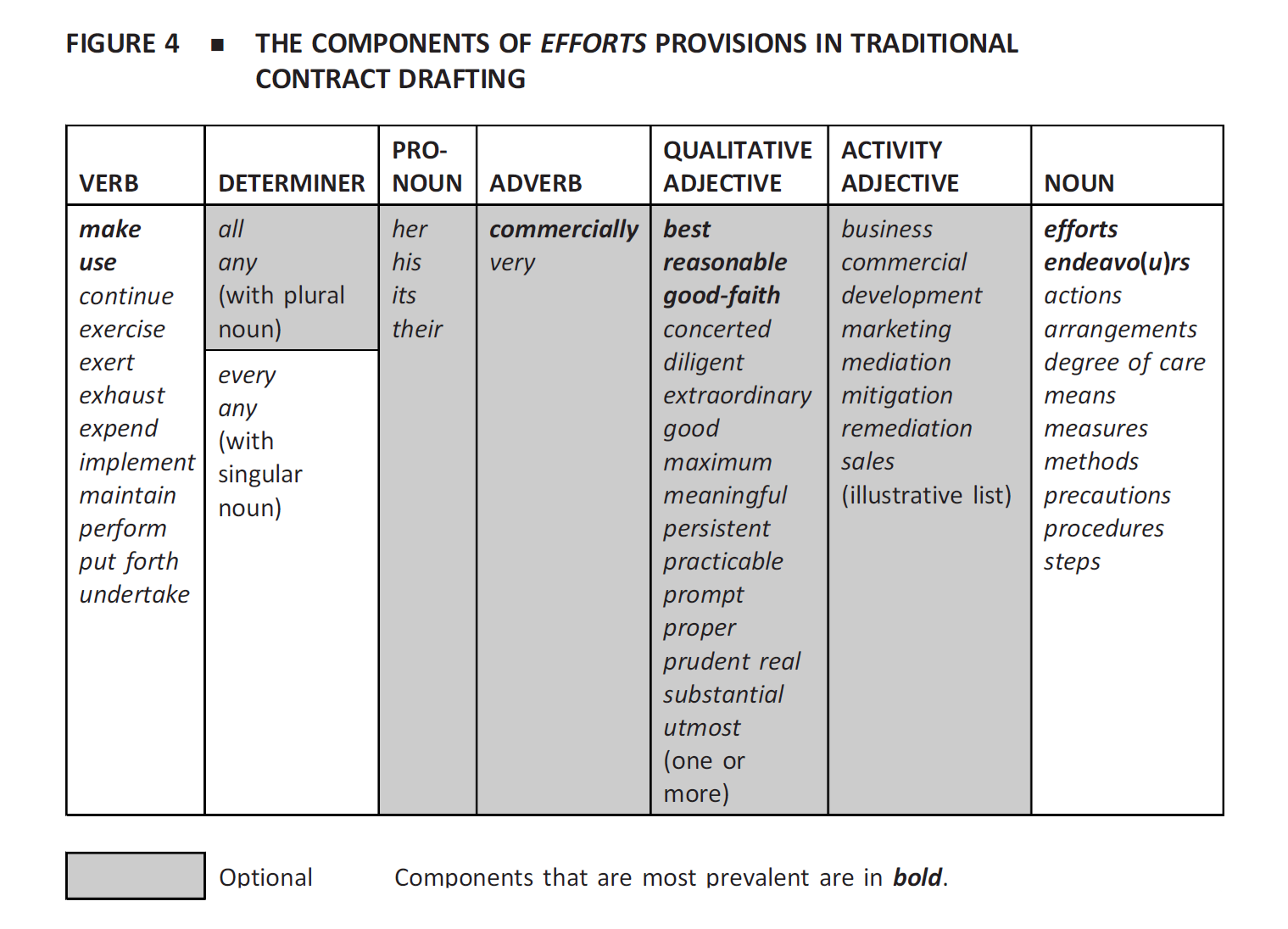 I added a new component (the "Activity Adjective" column) and a bunch of oddball examples of some of the components, just to show the riot of improvised variants. Come one, come all, the endless efforts buffet!