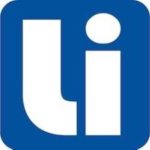 At noon Eastern time on Monday, 9 December 2019, I'm doing a free webinar for Law Insider on "Contract Review Strategies and Best Practices." Everyone is welcome. Go here to register.
We'll be discussing what's involved in reviewing contracts to avoid confusion and to make sure the deal addresses your interests. As part of that, we'll consider how automation in general, and LegalSifter in particular, can help. (I'm a LegalSifter advisor.)
Law Insider is a useful way to tap into contracts filed on EDGAR, the U.S. Securities and Exchange Commission's database. That's why in 2018 I did this podcast with Preston Clark, Law Insider's fearless leader. Since the Law Insider has grown. For one thing, it now offers "Law Insider Premium." Check them out.
[Update: I regret that a technology glitch prevented many from joining the webinar. The recording is here. If you watch it, bear in mind that the screen on my computer with my PowerPoint presentation was being bombarded with error messages, making it occasionally challenging to figure out what I was meant to talk about.]