Last week I started three series of my online course Drafting Clearer Contracts: Masterclass for an Asian company with global operations.
In the first session of Masterclass we discuss the front and back of the contract, just to get everyone used to comparing dysfunctional traditional contract language and the clearer alternative. I flashed on the screen a slide containing one of my two versions of the concluding clause. It's the same as what's in this sample from MSCD: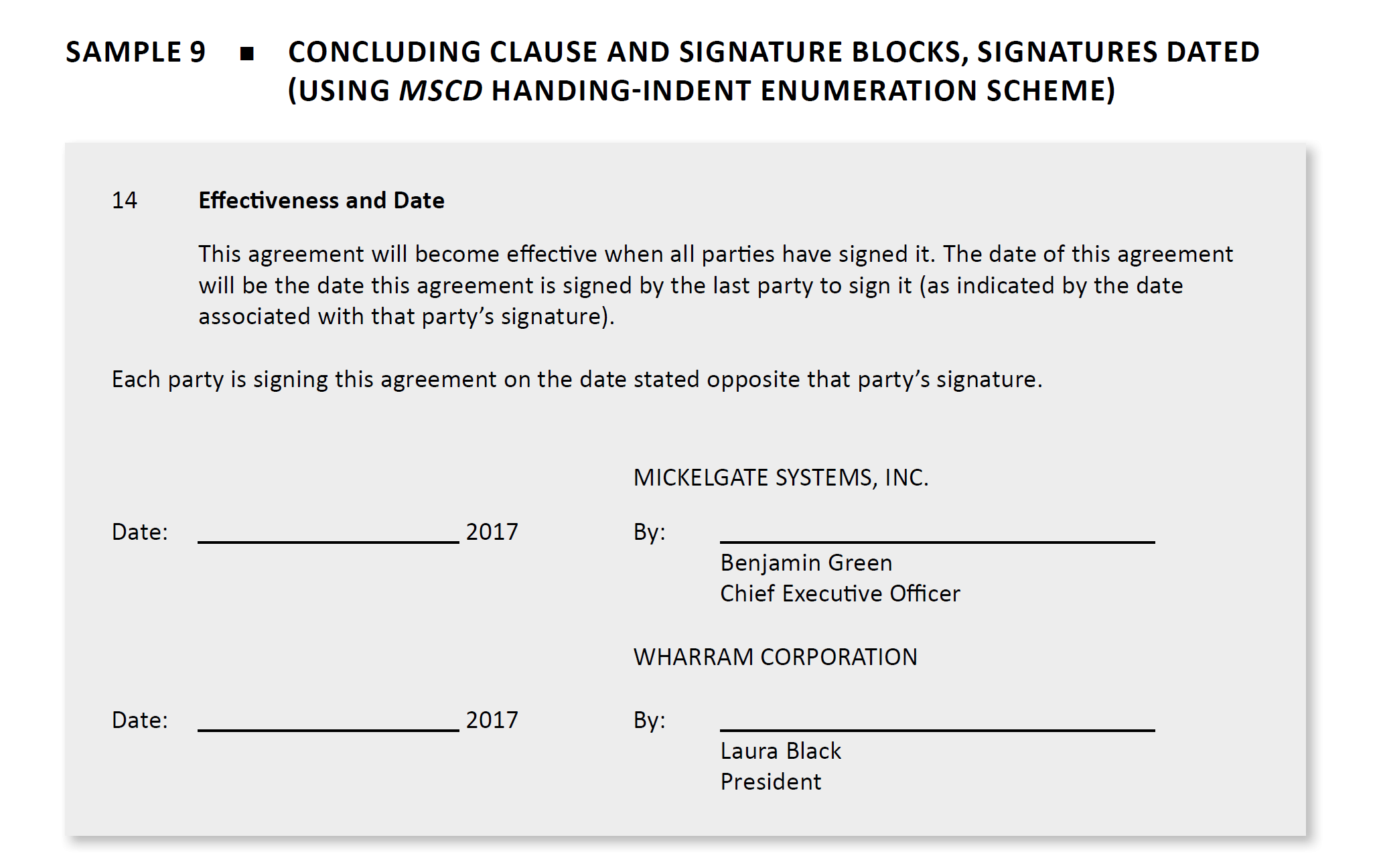 I made a couple of low-key remarks and was prepared to move on when one of the participants asked this question: "Do you need the word stated?"
I paused, uncertain, then asked the participant to repeat the question. Stated? It's nothing I had ever thought about. In fact, I've not thought about this version of the concluding clause in years.
I prevaricated a bit. For one thing, I wasn't sure that the version on my slide was identical to the one in MSCD. (It is.) I said I'd think it over.
And I will think it over. Should I eliminate stated? What do you think? But what I do know is that the participant who asked the question gets my highest honor, the Sparkly Blue Ribbon for Semantic Acuity. (It exists only in my imagination.) They spotted a potentially redundant word that I've never thought about. In my world, possibly omitting an extra word from a standard component is a big deal.
Receiving this kind of observation is a great fringe benefit to engaging with the world. This bodes well for the rest of these series of Masterclass.