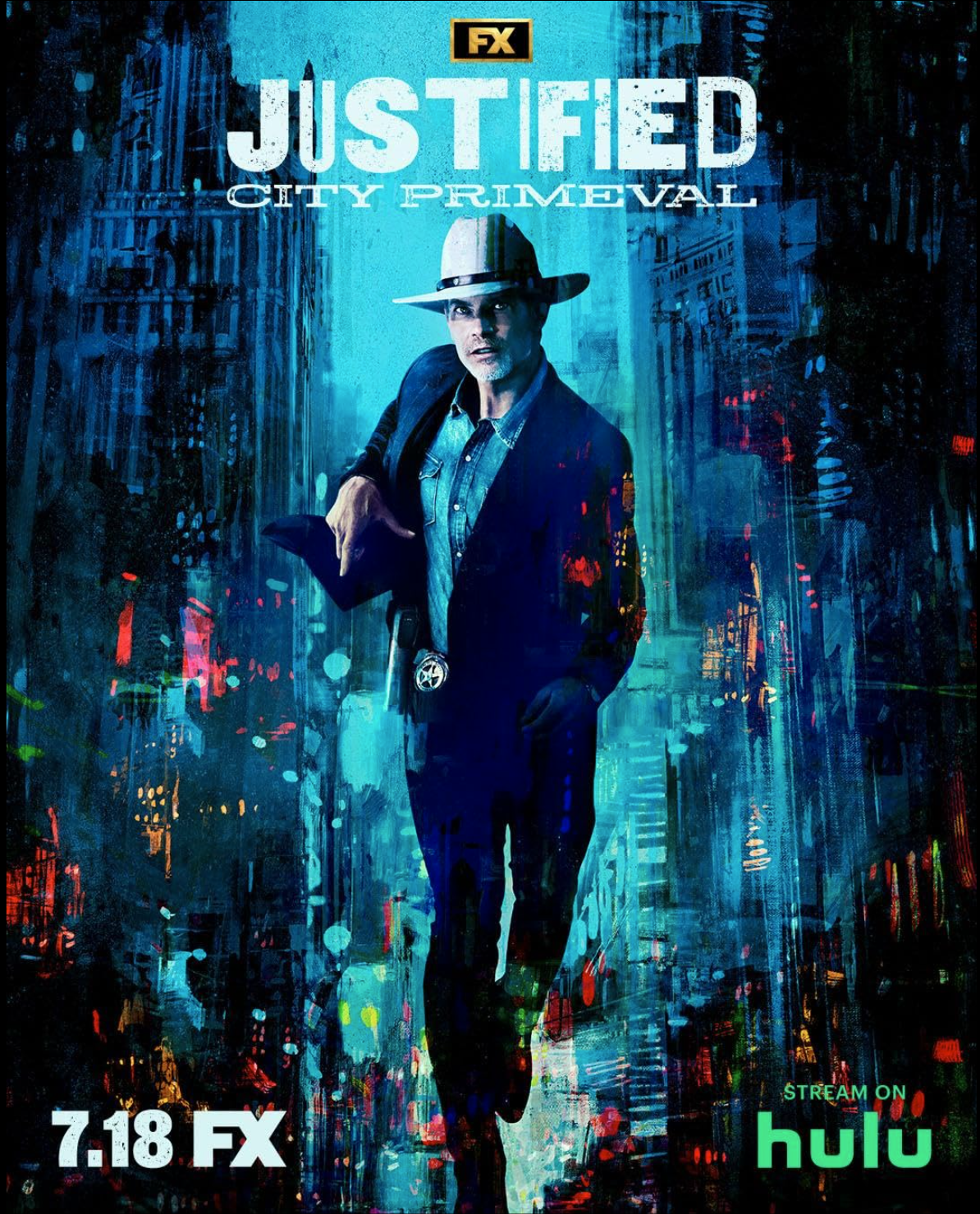 This post is about how we manage time.
When it comes to video entertainment, I'm partial to shows that offer flair and imagination but don't demand too much of me. That's how I found myself watching the first episode of Justified: City Primeval, featuring the further adventures of U.S. Marshall Raylan Givens.
Bam, 36 seconds in, they hit me with this: Raylan and his 15-year-old daughter, Willa, are in the Everglades, apparently having just finished a ride on an air boat. Raylan walks up to Willa and hands her an ice cream cone. They have the following exchange:
Raylan: Tick tock goes the clock.

Willa: Can I at least finish this first?

Raylan: You can finish it in the car.

Willa: Are we not on time?

Raylan: There's no such thing as "on time." You're either early or you're late. And where you're going, we're gonna be early.
The Theory
That immediately took me back around 15 years, to a car ride with my daughter, Sydney, then around 12. We had just driven off from our home when I decided it was time to run by her something I had been pondering, namely that … there's no such thing as "on time." You're either early or you're late.
Instead of being a no-shit, new-fashioned cowboy hero, I'm a control-freak writerly nerd, so it stands to reason I couldn't leave it at that. Instead, I explained myself to the long-suffering Sydney, so she could understand the urgency of it all. I will now share that with you, you lucky people.
A deadline, whether it's a deadline for starting or a deadline for ending, is a boundary between periods of time. If a bomb is set to go off at noon, that means it is set to go off when the last second of the 11:00 a.m. hour ends. If a meeting is set to start at 2:00 p.m., that means it is set to start when the last second of the 1:00 p.m. hour ends. (Anyone who thinks a deadline gives you an entire minute for whatever it is to happen needs to reacquaint themselves with conventions regarding how time works.)
Because a time of day marks the boundary between blocks of time and occupies no time itself, it's impossible for something to take place at a point in time. Instead, it will take place before or after, or it will straddle the point in time. So you can't be on time when you join a meeting—you'll always be either early or late, whether imperceptibly or noticeably so.
Another way of expressing this idea is "Early is on time, on time is late, and late is unacceptable." I prefer how Raylan and I formulated it—it's clearer.
The Practice
In my experience, people tend to be late rather than early, and more often noticeably so rather than imperceptibly. I see two reasons for that. First, people are generally reluctant to arrive early for things—they don't want to seem like an overeager loser with time on their hands. And second, if you have back-to-back meetings, the tendency is to end the first meeting just before or just after the scheduled stopping point. Because of the time it takes to switch from one meeting another, that makes you late for the next meeting. The result has been that in Zoom meetings, generally the first minute or two is spent waiting for participants to arrive and get settled.
Recently I've seen plenty of chatter about how meetings that are 30 minutes long or an hour long should be 10 minutes shorter. (An alternative would be making them five minutes shorter instead.) As explained in this LinkedIn post, "Giving your team free time to reflect allows them to come in with fresh minds for the next meeting, or at least a decompression period before they go back to their desk to complete the rest of their work."
Adopting that approach would also allow us to change our expectations regarding when meetings start. Once we're free of back-to-back meetings that force us to be late, we could become reacquainted with the notion that being late is a bad thing. We could also become reconciled to the unavoidable fact that not being late requires being early, and we could realize that far from making us a loser, being early means we're efficient and respectful of people's time.
So let's stop back-to-back meetings, and let's start arriving early to meetings, so promptly after they're scheduled to start, you can get down to business. You might even want to arrive a couple of minutes early, to get any chit-chat out of the way before the meeting actually starts.