Translator Elizabeth Adams posted in the LinkedIn group A Manual of Style for Contract Drafting (here) the image below.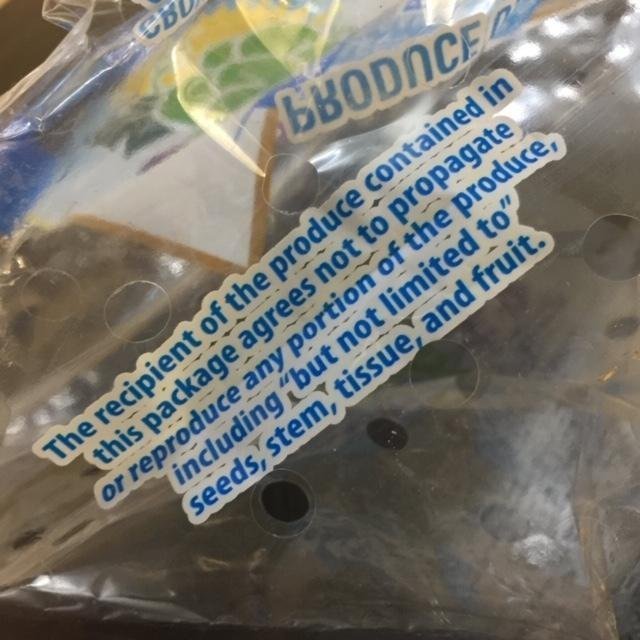 I had seen that image previously, in the context of discussion of whether buying a bag of grapes medical marijuana makes you party to a contract.
Yeah, that's interesting, but Elizabeth pointed out something waaaaay more interesting: What's with the bizarro quotation marks around but not limited to!
Those, friends, are unnecessary quotation marks. A few years ago unnecessary quotation marks were a thing; this blog was devoted to them. I've never before seen, and I'm confident you will never see anywhere else, unnecessary quotation marks in contract language.
Excuse me, I mean "contract" language. Those quotes I just used? They're not unnecessary quotation marks. Instead, they're scare quotes. As in, "That grape bag's a contract?" *rolls eyes*
Any by the way, until something better comes along, doing the but not limited to thing on a freakin bag of grapes is a nice example of legalistic overkill. To see why I've long done without but not limited to and without limitation when I use including or includes, see this article I wrote with Vice Chancellor Laster of the Delaware Court of Chancery.