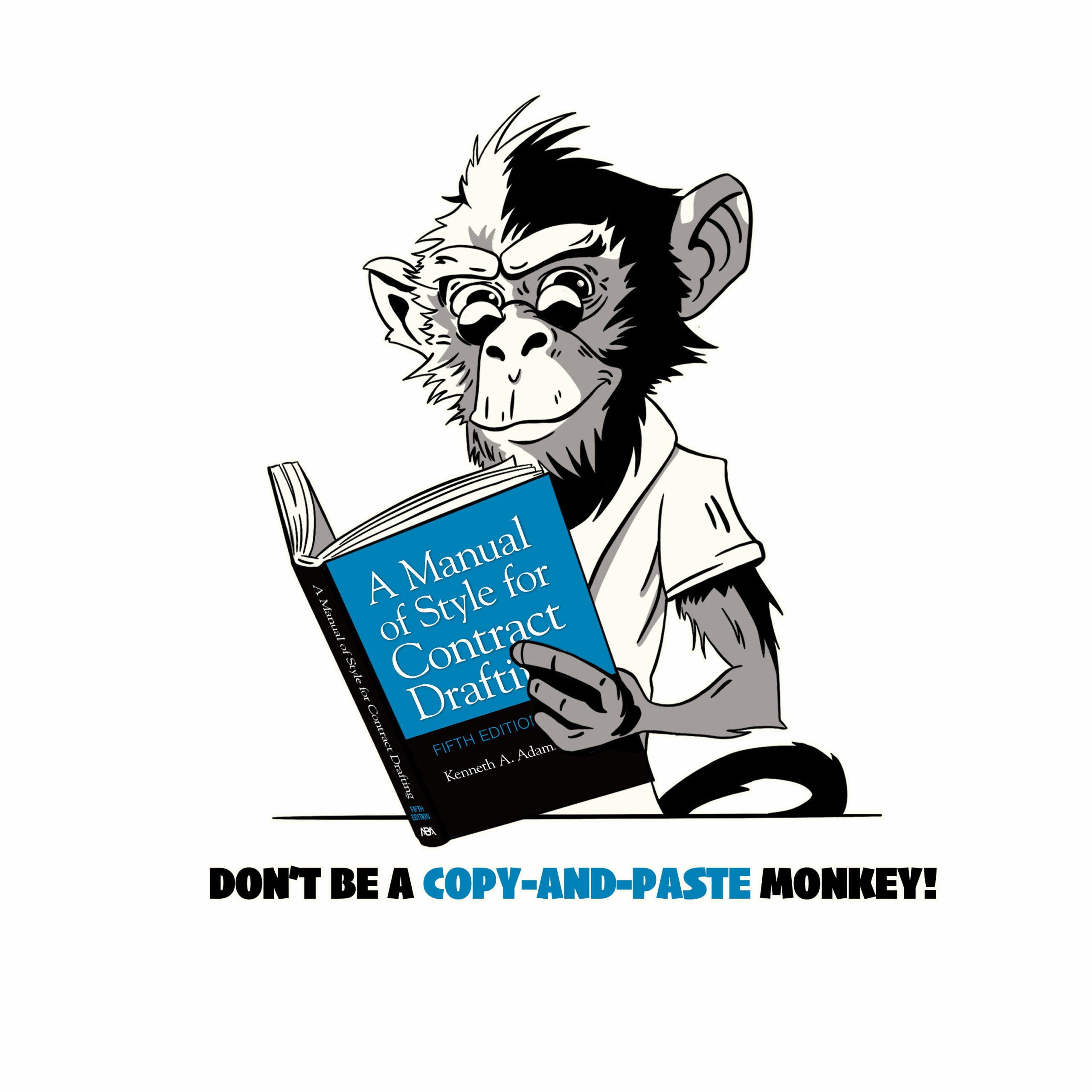 Yesterday I launched an online store to sell A Manual of Style for Contract Drafting T-shirts and mugs. Why? For the heck of it. See this blog post for more.
The items on sale feature, in addition to the cover of MSCD, the design in the image above, which was the winning entry in a contest I ran on 99designs. It raises the question, what is a copy-and-paste monkey?
I use the phrase to refer to the practice of copying, on faith, from precedent contracts or templates of questionable quality and relevance. To some extent, we all copy stuff that we know isn't great or is downright terrible, either because we've been told to or because we don't have any alternative. One could define copy-and-paste monkey to mean anyone who knowingly copies something suboptimal, but I propose it's best to retain the phrase on faith—you copy crud but you think it smells like roses.
People at The Oxford English Dictionary, please note that the first recorded use of this phrase was in an item dated 8 November 2016 in the Law Society Gazette, quoting me. See this blog post.
In an uncharacteristic attempt to not be too confrontational, I've not used the phrase in recent years. Instead, I've referred to riding the copy-and-paste train, or cranking the handle of the copy-and-paste machine. But once I got into the merch business, the design potential of copy-and-paste monkey caused me to revive it.
To be clear, the monkey in the design isn't a copy-and-paste monkey! Instead, it's an informed consumer of contract language, thanks to MSCD. Hence the slight smile and the confident glint in its eye.