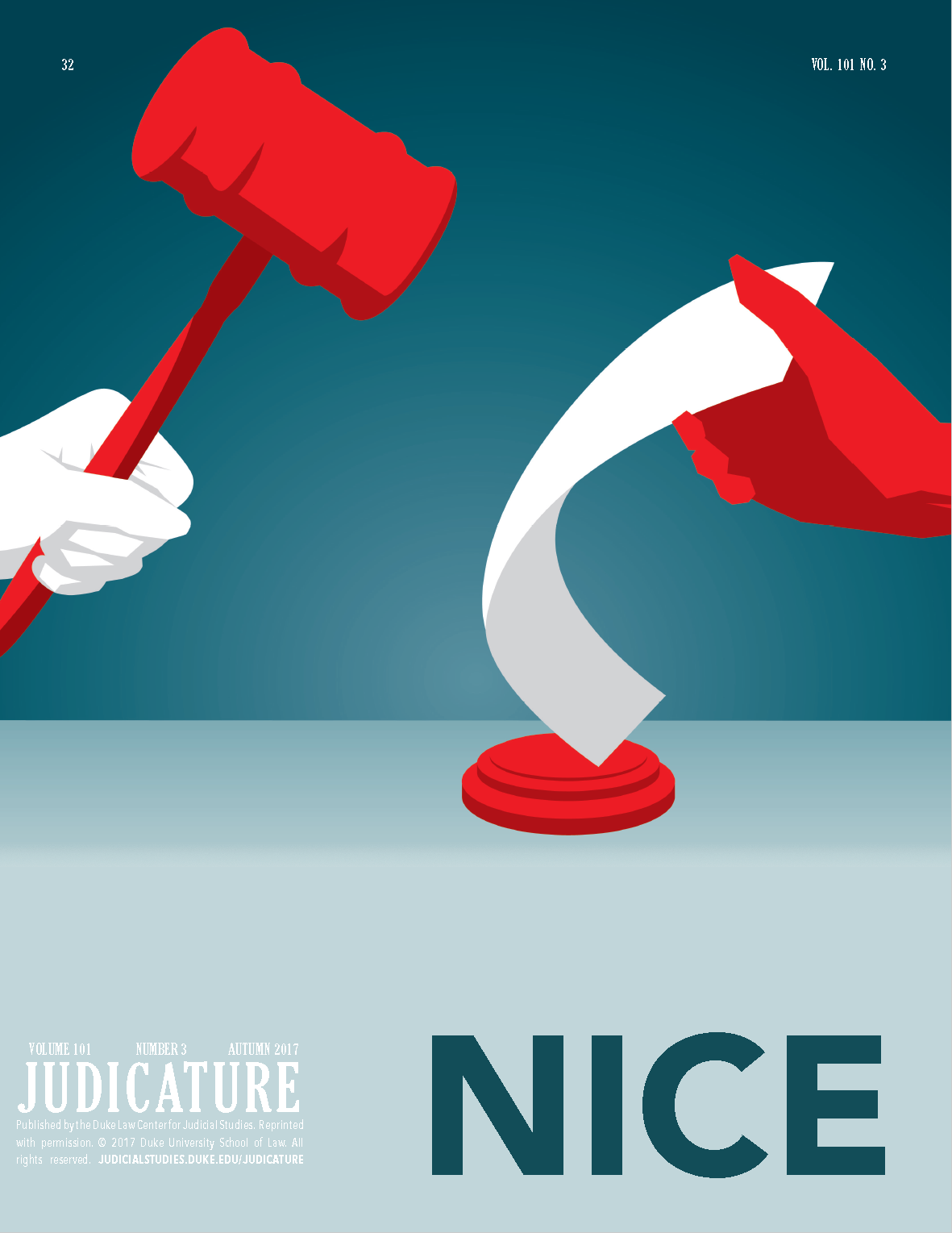 The fall issue of the magazine Judicature contains my article with Vice Chancellor Laster of the Delaware Court of Chancery, entitled When Contracts Seek to Preempt Judicial Discretion. Go here for a PDF copy.
I leave it to others to judge the content, but I think this article gets high marks for originality in terms of the topic alone: I've not heard it mentioned in a general way, let alone written about.
In May 2016, I suggested in this post that this topic would be suitable for a student-written law-review note, but I scared off the one student who expressed interest, so ultimately I decided I'd have to write it myself. But I figured I'd need some help. Enter Travis Laster.
I got to know Travis during my law-firm days, when his firm acted as local counsel on a deal I worked on. That got me on his newsletter list. I treated that as an invitation to keep in touch, and we've exchanged emails sporadically over the years. I was delighted when he agreed to join me as co-author. Nine and a half months later, here we are.