Today Joe Kimble, doyen of the legal-writing community, sent me the following photo of a contract he had been asked to sign.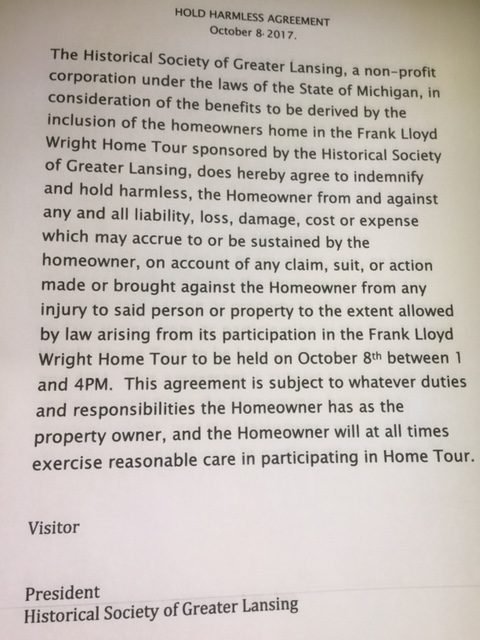 The issue wasn't the wall-to-wall legalese. Instead, in his email Joe said, "I signed this for a home tour yesterday. Why would visitors be asked to sign when the agreement is between the Lansing Historical Society and the homeowners?"
That's a good question to which I have no answer. But it allows me to know ask you, dear reader, to offer any examples you've encountered of the wrong person being made party to a contract. I suspect there are plenty of examples of an affiliate inappropriately being made party to a contract, but I'm hoping for some goofier stuff.