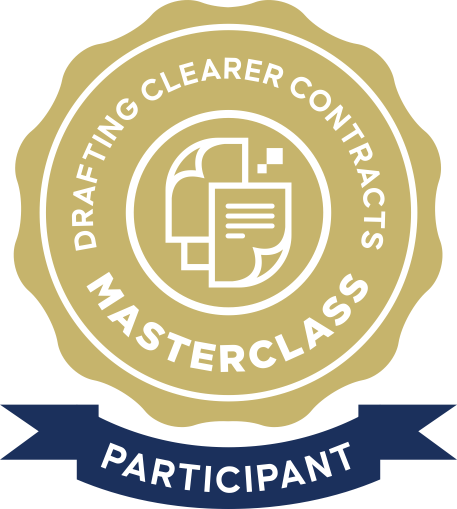 Better late than never, here are the first 2022 series of my online course Drafting Clearer Contracts: Masterclass:
Masterclass (19), 11:00 am Fridays, 14 January to 4 March
Masterclass (20), noon Thursdays, 10 February to 31 March
Masterclass (21), 11:00 am Wednesdays, 2 March to 20 April
Masterclass (22), noon Tuesdays, 5 April to 24 May
This course is built around eight live hour-long sessions held once a week and supplemented by reading and quizzes. Go here for the course home page; go here for testimonials.
I keep doing Masterclass because people keep signing up for it. Someone recently completed their second series. (Yo, Hugh!) And today I received this note from a participant in the final 2021 series: "Session 2 [on the categories of contract language] was really an eye-opening and learning experience for me."
The road to being an informed consumer of contract language goes through A Manual of Style for Contract Drafting, and Masterclass offers a structured, intensive way to get up the MSCD learning curve faster.