Behold the following introductory clause:
AMENDMENT, dated as of October 10, 2018, to the ISDA Master Agreement , dated as of July 12, 2017 (as amended, supplemented or otherwise modified from time to time, the "Agreement"), between JPMORGAN CHASE BANK, N.A. ("Party A") and CAMBRIDGE MASTER FUND L.P. ("Party B").
Note the defined terms Party A and Party B. They're a terrible choice for defined terms for party names. Unlike defined terms based on party names (in this case, JPMorgan and Cambridge) or defined terms that are common nouns (such as the Bank and the Investor), Party A and Party B give the reader no clue as to the role each party plays in the transaction. The only advantage over the archaic and dreadful party of the first part and party of the second party is that Party A and Party B are shorter. (By the way, note that this example relates to an ISDA master agreement. I believe that ISDA form documents use Party A and Party B. Boo.)
There's only one context in which Party A and Party B might have a role to play. Here's MSCD 2.118:
A contract might provide for a mechanism in which either party plays a given role, with the other party playing another role. For example, either of two shareholders might have an option to buy the other out. In referring to each party when describing that mechanism, you must use a generic label instead of a party-name defined term.
MSCD goes on to provide further guidance.
But what's interesting about Party A and Party B is that the overwhelming majority of contracts that use them as party-name defined terms are Chinese contracts. Here's an example: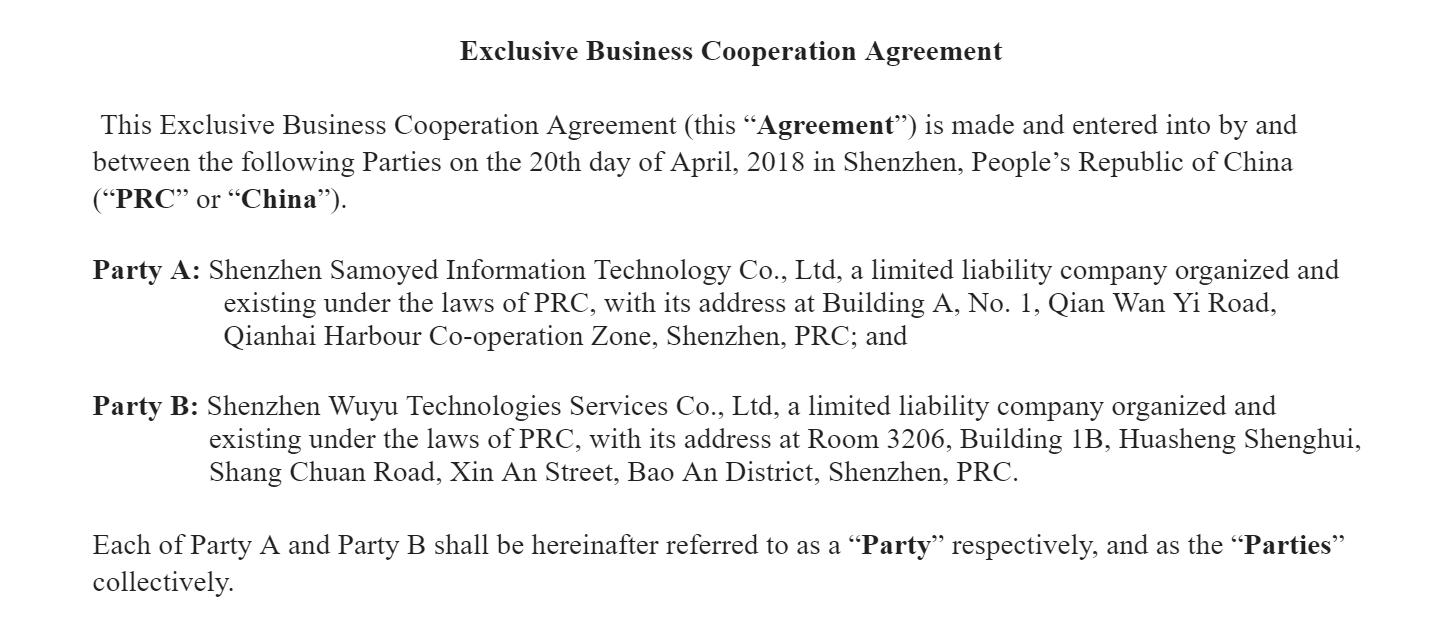 I'm not surprised. After all, I wrote this post because a participant at last week's "Drafting Clearer Contracts" seminar in Hong Kong asked me about use of Party A and Party B.
Chinese drafters, you can do better than Party A and Party B.