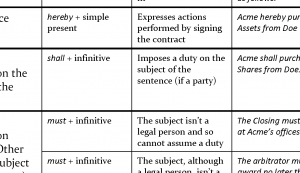 Readers with a long memory will remember this 2014 post about a "quick reference" analysis of the categories of contract language prepared by a seminar participant.
Well, after almost three years, I've come up with my own version, or at least a first draft of it. Go here for a PDF. (The "Reference" column is for citations to MSCD; I'll do that later.)
I'd be pleased to receive comments.