Selling services is very different from selling stuff, so contracts for one are different from contracts for the other. Yet drafters are prone to deploying in contacts for the sale of services concepts that make sense only for selling goods.
One example of that is saying that services are being sold "as-is." When you sell a car "as-is," that means the buyer is welcome to check for themselves what condition the car is, but you're not making any promises. It doesn't make sense to apply that concept to selling services—you cannot assess the quality of services before they have been performed!
Nevertheless, it's routine to see contacts that do exactly that. Here's one example: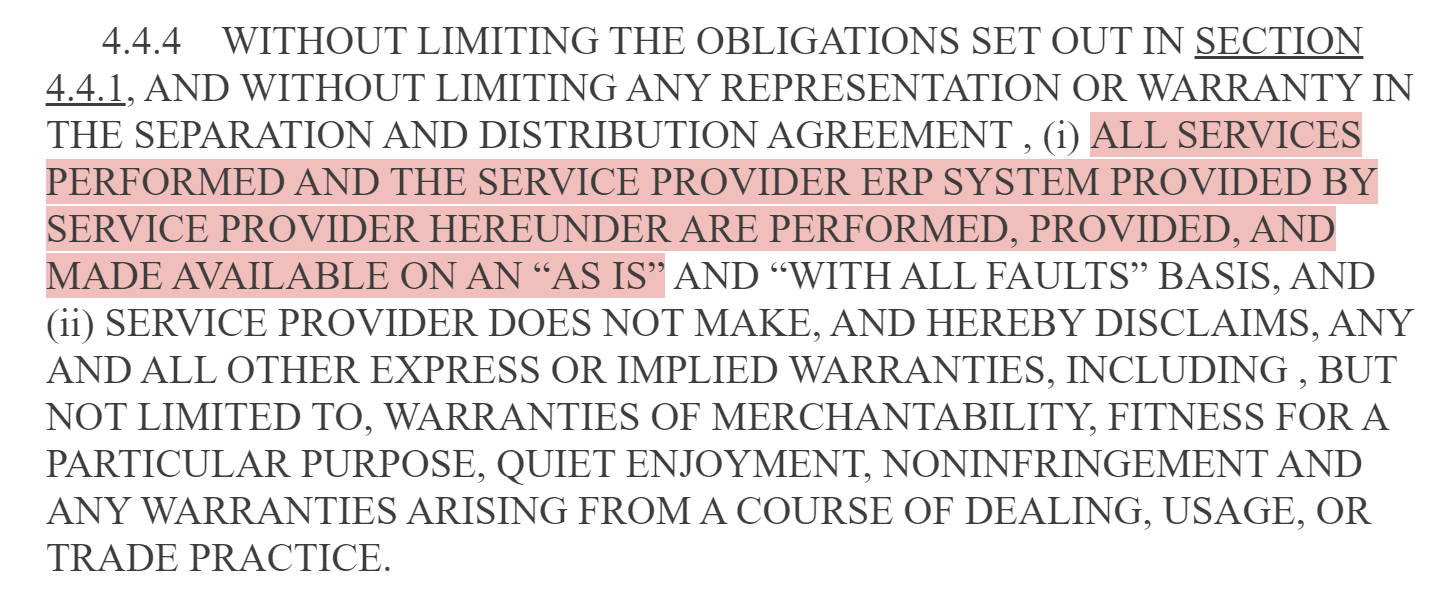 And here's another:

Another sale-of-goods concept that doesn't apply to sale of services is rejection. You can reject widgets: Widgetco sends you the first consigment of 1,000 widgets, and the darn things don't comply with the specifications! You rejected them! Well, you can't reject services, because they're not, you know, a thing—once someone has, say, cleaned your offices, but sloppily, there's nothing to reject!
Yet here we are: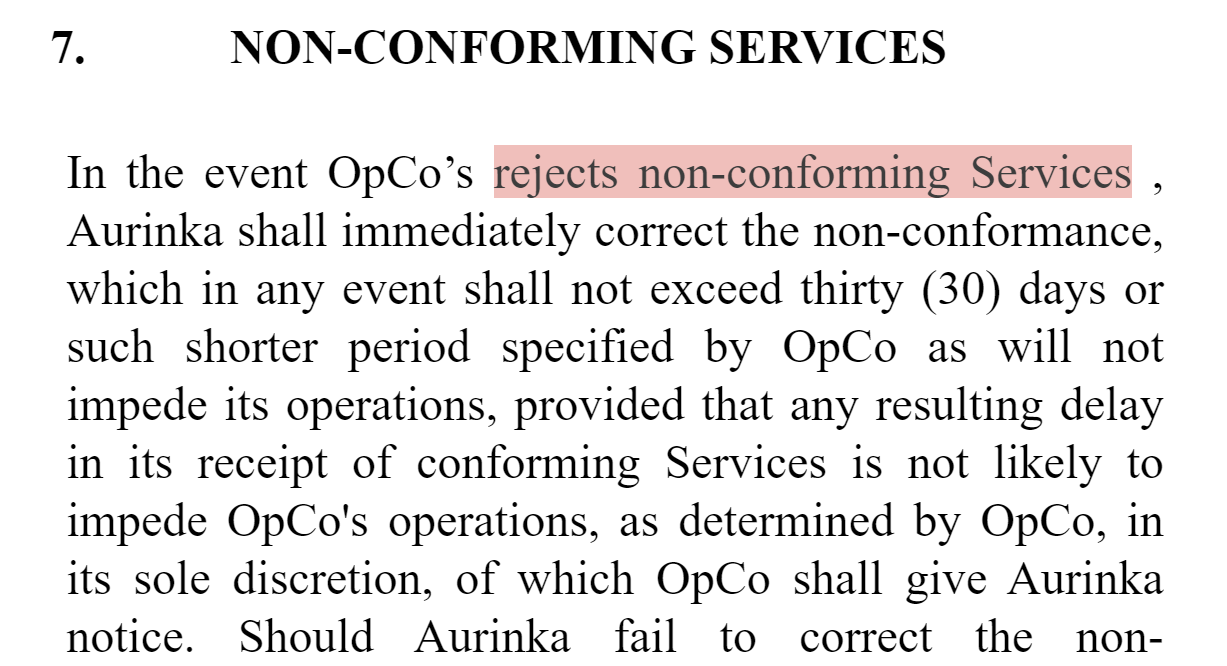 I've looked in the obvious places, but I haven't seen anyone make this point. So I guess I'm on my own again.
I'm always open to finding out that I'm mistaken, but currently I chalk this up to clueless victims of the copy-and-paste machine.