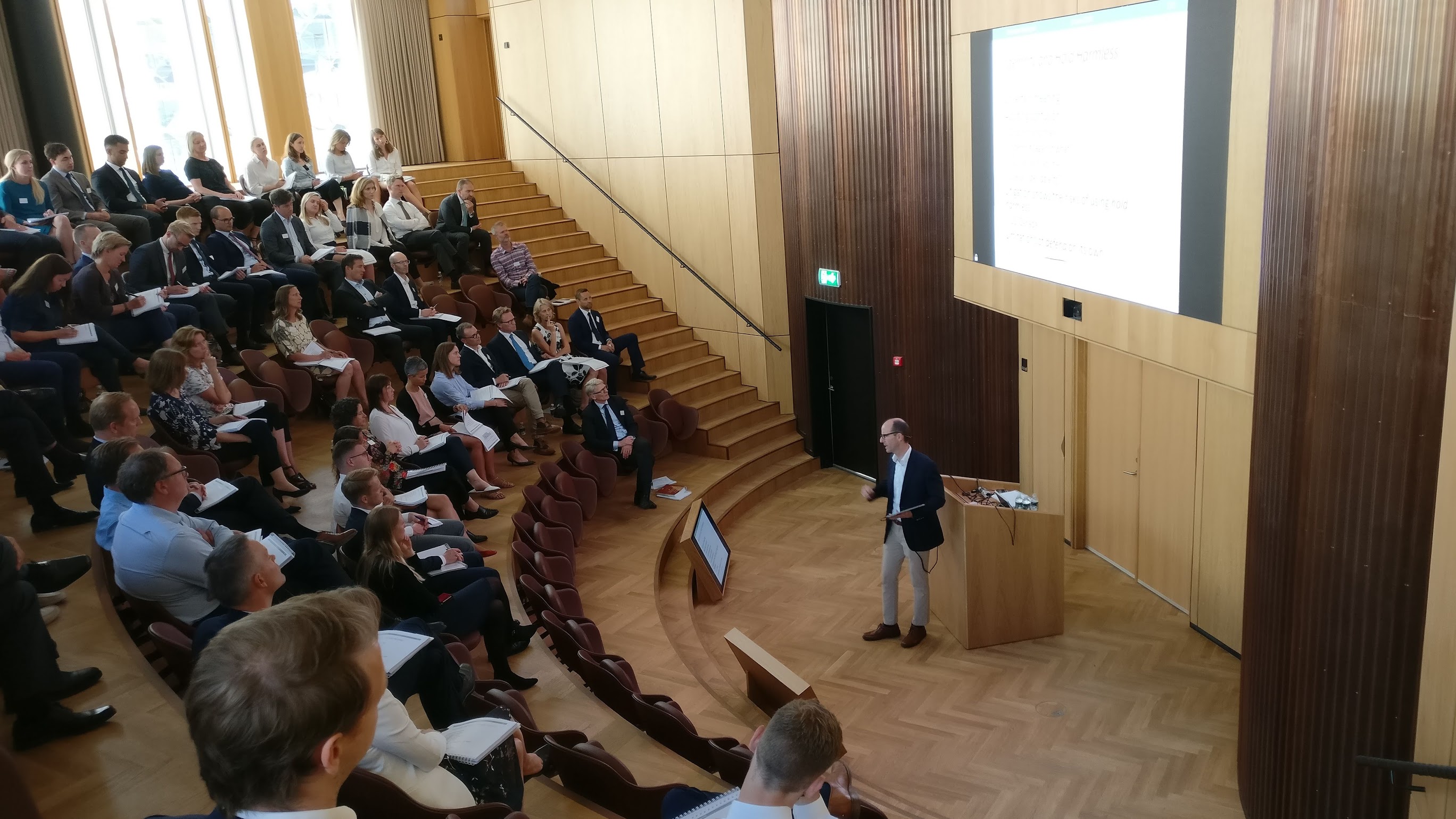 Let me tell you about last week's trip to Denmark—to Aarhus and Copenhagen.
Over time, I've ended up paying less attention to some elements of my trips. As long as my air travel is uneventful, it's time to work or sleep, with the occasional bad movie thrown in. Similarly, on this trip I enjoyed the fast, clean, and efficient Danish trains, but I didn't spend a lot of time gazing out the window, although the verdant scenery was a refreshing change from the blight too often on display in most train rides I take in the U.S.
The same goes for my accommodations. In Aarhus, my Airbnb hosts were very welcoming, but while there I mostly sat in my room, working and taking part in LegalSifter calls. And I spent little time in my Copenhagen hotel.
Food? When I was on my own, food on this trip somehow consisted of variations on a falafel-sandwich theme.
But if the incidentals have receded in importance, I never take for granted the reason for my travels. This time, it was two in-house seminars. As with all my seminars, it was a responsibility and a privilege to have people take a day out of their busy lives to hear what I have to say.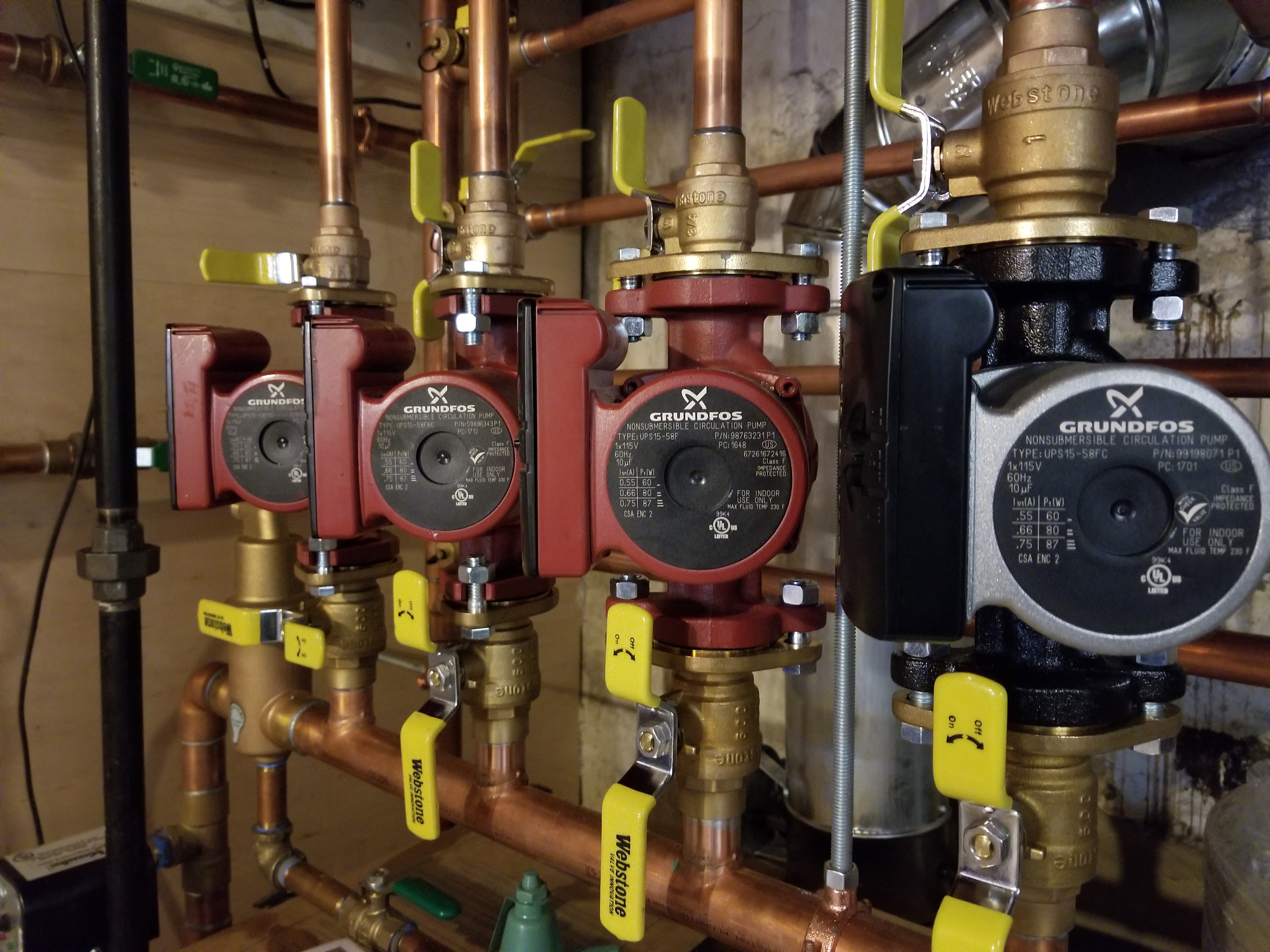 One seminar was for an intimate group of lawyers at Grundfos, located in Bjerringbro, a 45-minute car ride from Aarhus. (I would have liked to have had a few minutes to practice pronouncing Bjerringbro at least somewhat like a Dane.) I hadn't heard of Grundfos before they contacted me, but the week before my trip, the contractor redoing our basement showed me the new utilities room, and I was astonished to see that it includes an array of Grundfos pumps (see the photo to the right). Well, I shouldn't have been: Grundfos has an outsize share of the world market for water pumps, a ubiquitous but largely hidden piece of machinery. My thanks for Rasmus Dalgaard Laustsen of Grundfos for helping organize this seminar.
The other seminar was for Gorrissen Federspiel, one of Denmark's leading law firms. The raked seating in their handsome auditorium (see the photo at the top) was filled with their lawyer and client representatives, junior and senior. During lunch with two Gorrissen partners, Ole Horsfeldt and Søren Stæhr, and my friend Martin Clausen, we discussed the inevitable question: how to get law firms off the copy-and-paste treadmill.
Of course, the Danes I spoke with in both groups were utterly fluent in English, unfailingly courteous, perceptive, tall, and too good-looking. And I hereby declare Denmark the clear leader in seminar food (in-house-seminar category).
Also important in my travels is saying hello to old friends. That I was in Copenhagen was thanks to Martin Clausen. He was also responsible for my two previous trips to Denmark. (Go here for my post about one of those trips.) After a distinguished in-house career at Maersk Line and MHI Vestas, Martin couldn't resist exploring how he might help apply legaltech to the contracts process. Don't be surprised if he appears on this blog sometime soon.
But there's one incidental activity I remain committed to—running. It offers another way of acknowledging that I'm somewhere different. So in Aarhus I ran in Risskov Park, and in Copenhagen I ran around the Søerne, the three rectangular lakes curving around the western edge of the city center. The photo below is from the latter run.