This is what my definition sections look like: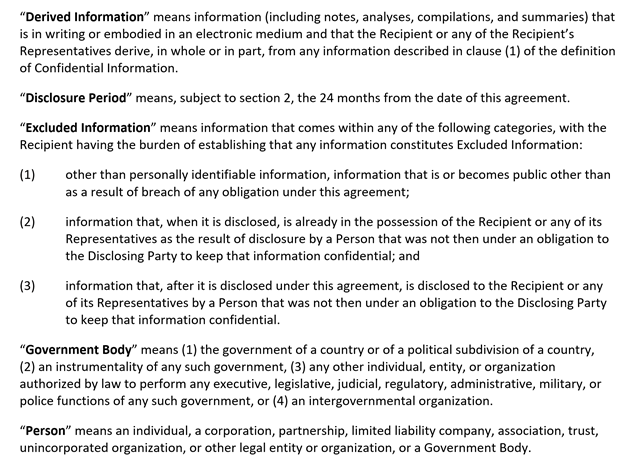 But you could instead opt to present the definition section using a table format: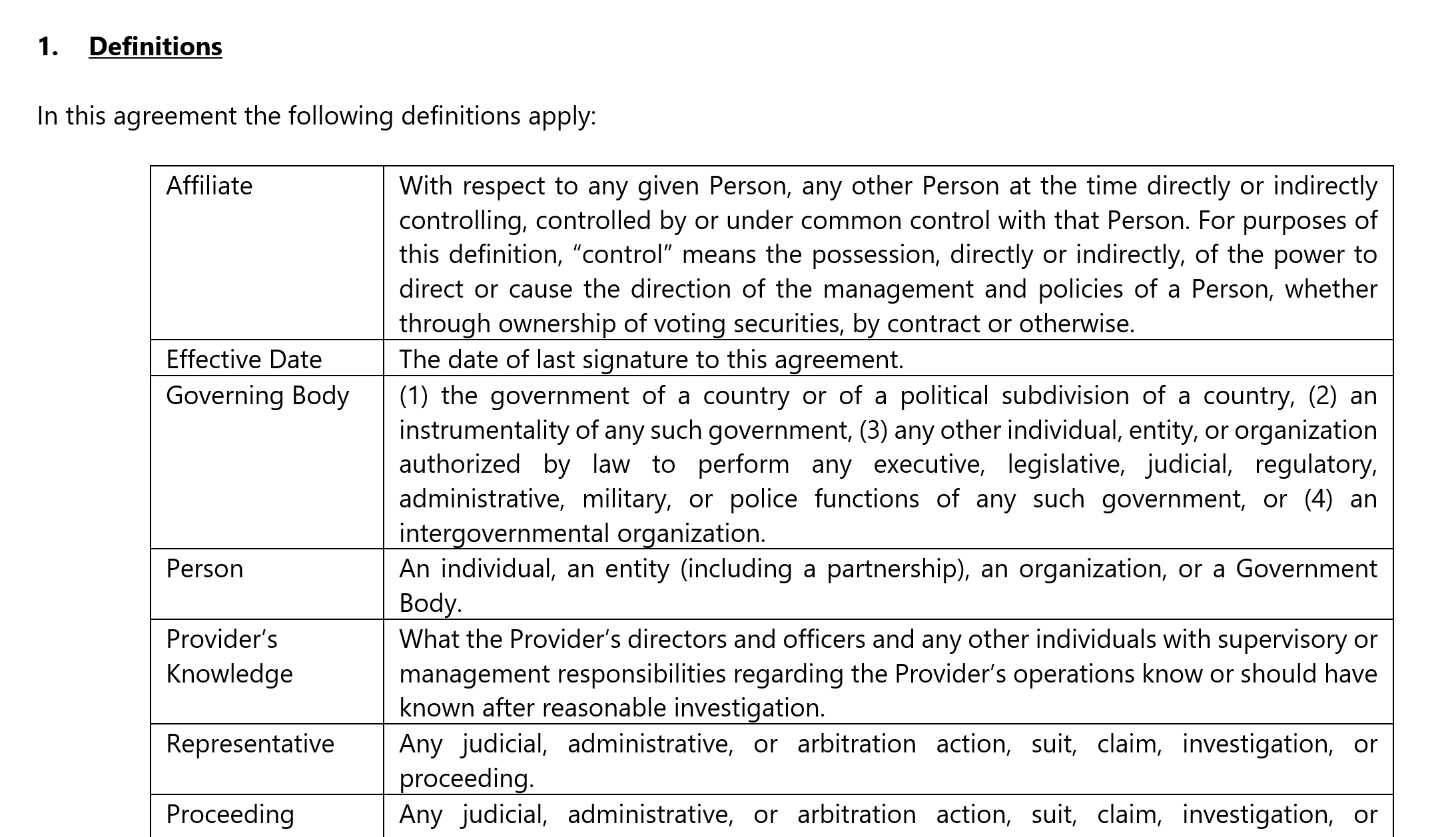 Using a table format is, as far as I can tell, particularly popular in England and other Commonwealth jurisdictions. The two primary characteristics of using a table format are (1) a break between the defined term and the rest of the definition and (2) absence of a definitional verb.
Here's why I don't use a table format:
Separating the defined term from the definition section gives the reader more work to do, in that they have to bridge the space.
Omitting the definitional verb gives the reader more work to do, in that they have to fill the semantic gap.
It's not as if the only definitional verb is means. If the part of speech of the defined term doesn't match that of the definition, I recommend you use refers to. And occasionally a structure like means X and includes Y is helpful. You lose all that if you omit the definitional verb.
I routinely use definitions with tabulated enumerated clauses (as in the first example above). That would be a pain to include in a table format.
Generally, using a table format is consistent with the let's-break-text-up zeal of many Commonwealth drafters—it's too much of a good thing, so ultimately I find it counterproductive.
That said, it's nothing I get worked up about.