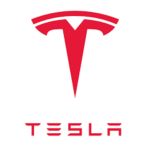 It was @SydneyAdams, of all people, who told me that Tesla is looking for a contracts supervisor for their delivery operations. (See the notice here.)
No, she's not thinking of applying. And no, she didn't think it was time for her father to get a proper job. Instead, she just thought it a little odd that the job requirements didn't say much about expertise in contracts.
I concur. The way the notice is written, you get no sense that working with contracts is a specialized field. In particular, the requirements listed say nothing about contracts. How will they assess applicant skills in contract language and contract substance? I expect they have no plans to do so, simply because I expect they have no standards for their contracts. After all, in most of Corporate America, when it comes to contracts, you improvise.
Here's what I'd add under "Requirements":
Must be familiar with the contract-language guidelines stated in Kenneth A. Adams, A Manual of Style for Contract Drafting.
Must have been awarded a certificate in contract drafting (grade B+ or higher) from Ykebvjfnf Bshdhjseus.
I wrote here about the idea of using familiarity with MSCD as a credential. As for certification, no such program currently exists, but I wrote about that idea here and I've since mentioned it sporadically. I hope to develop such a program in the next few years.
While I'm in fantasy mode, I'd like to see the following included in the "Responsiblities" part of the notice:
Comply with Tesla's style guide for contract language, Kenneth A. Adams, Drafting Clearer Contracts: A Concise Style Guide for Organizations.
That book will appear in 2018, so Tesla will just have to wait until then :-)